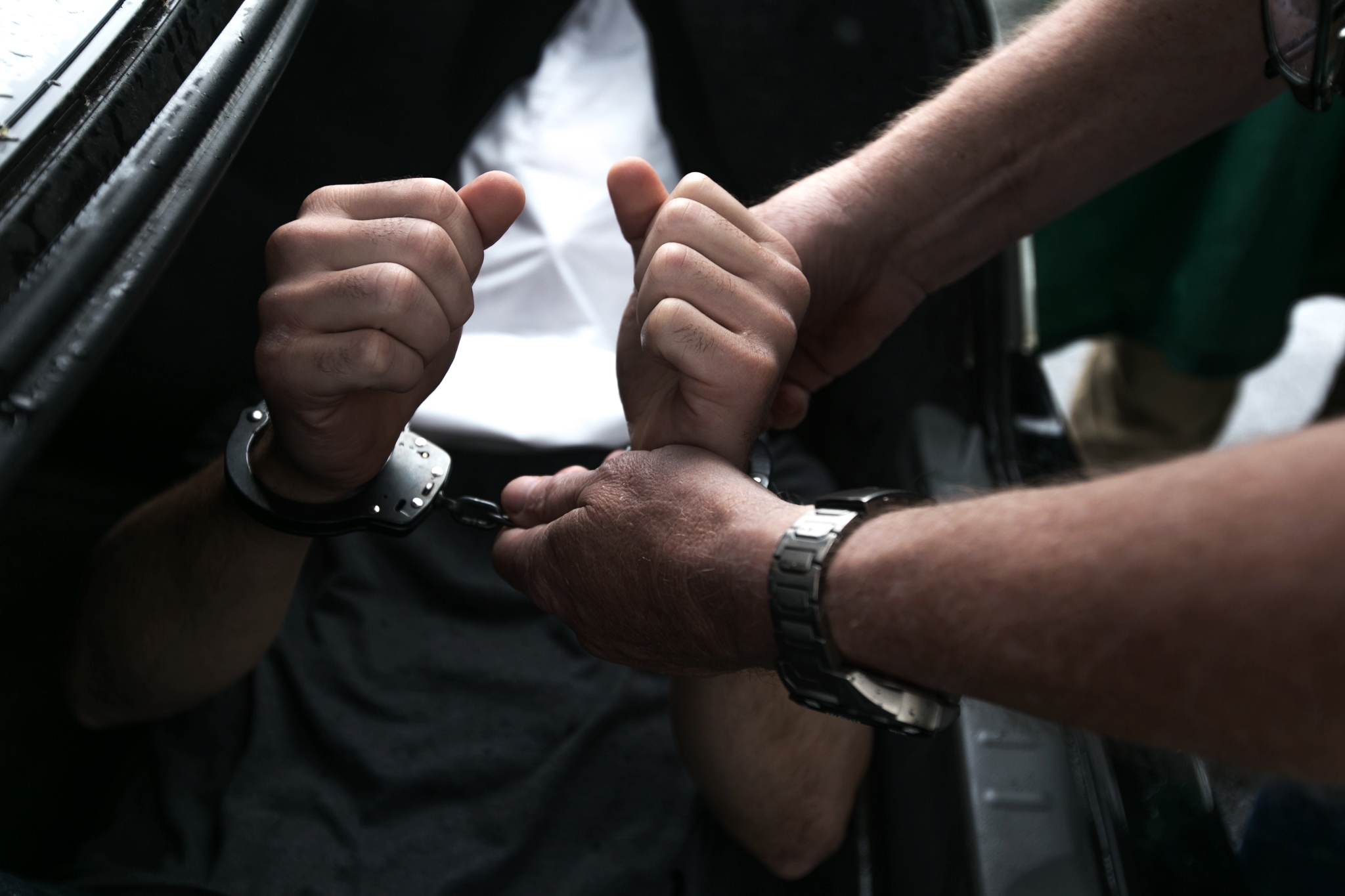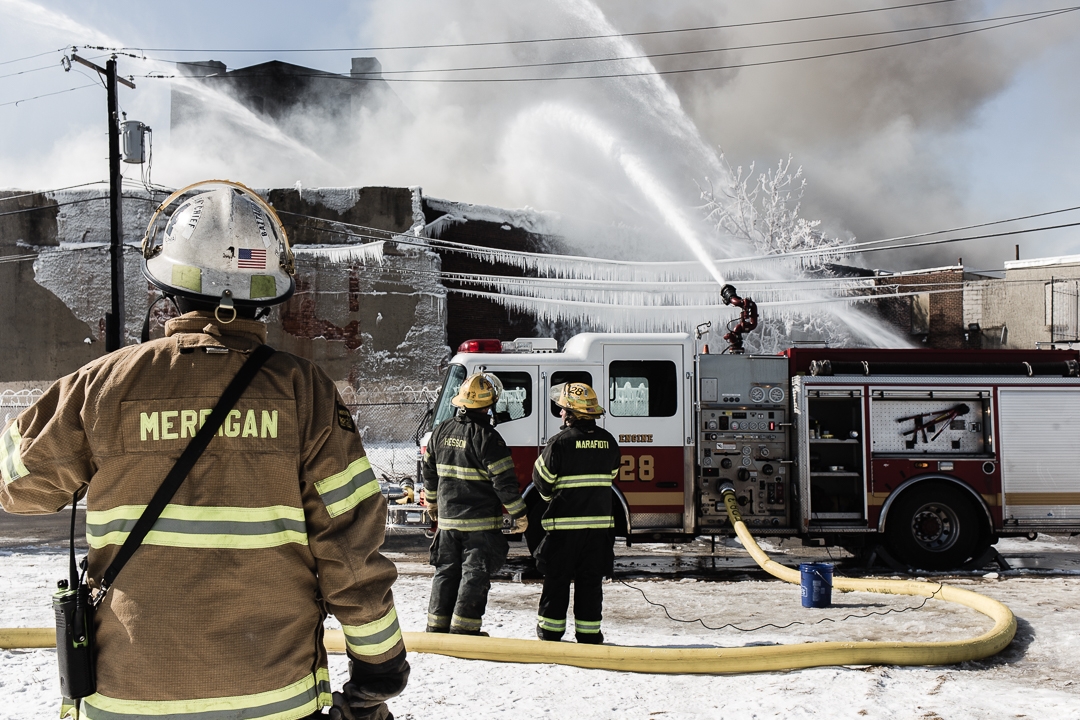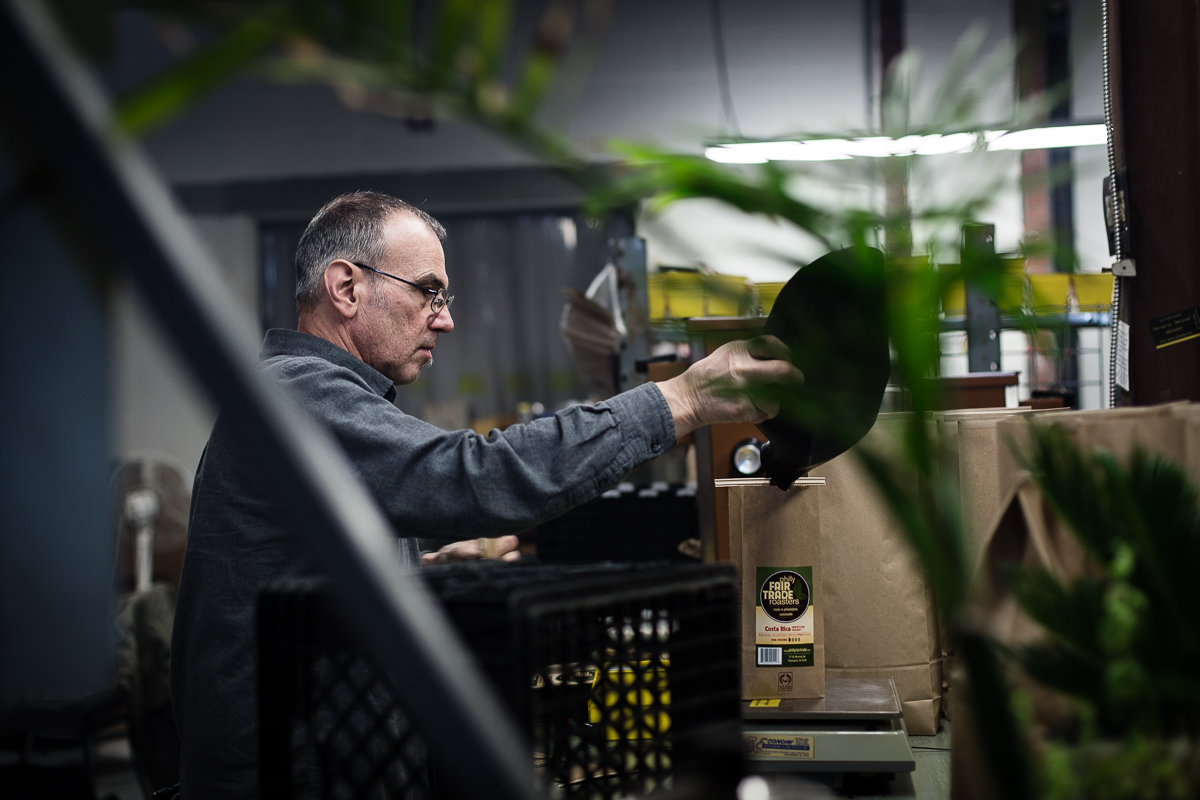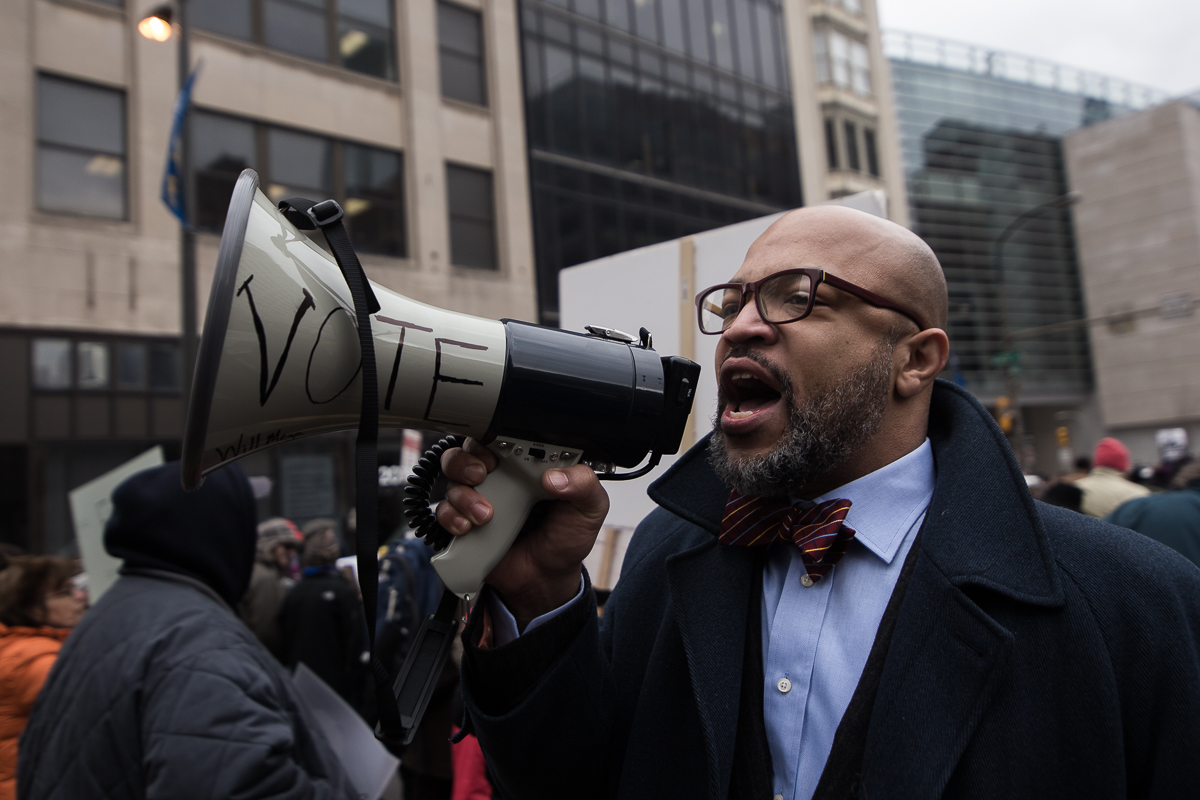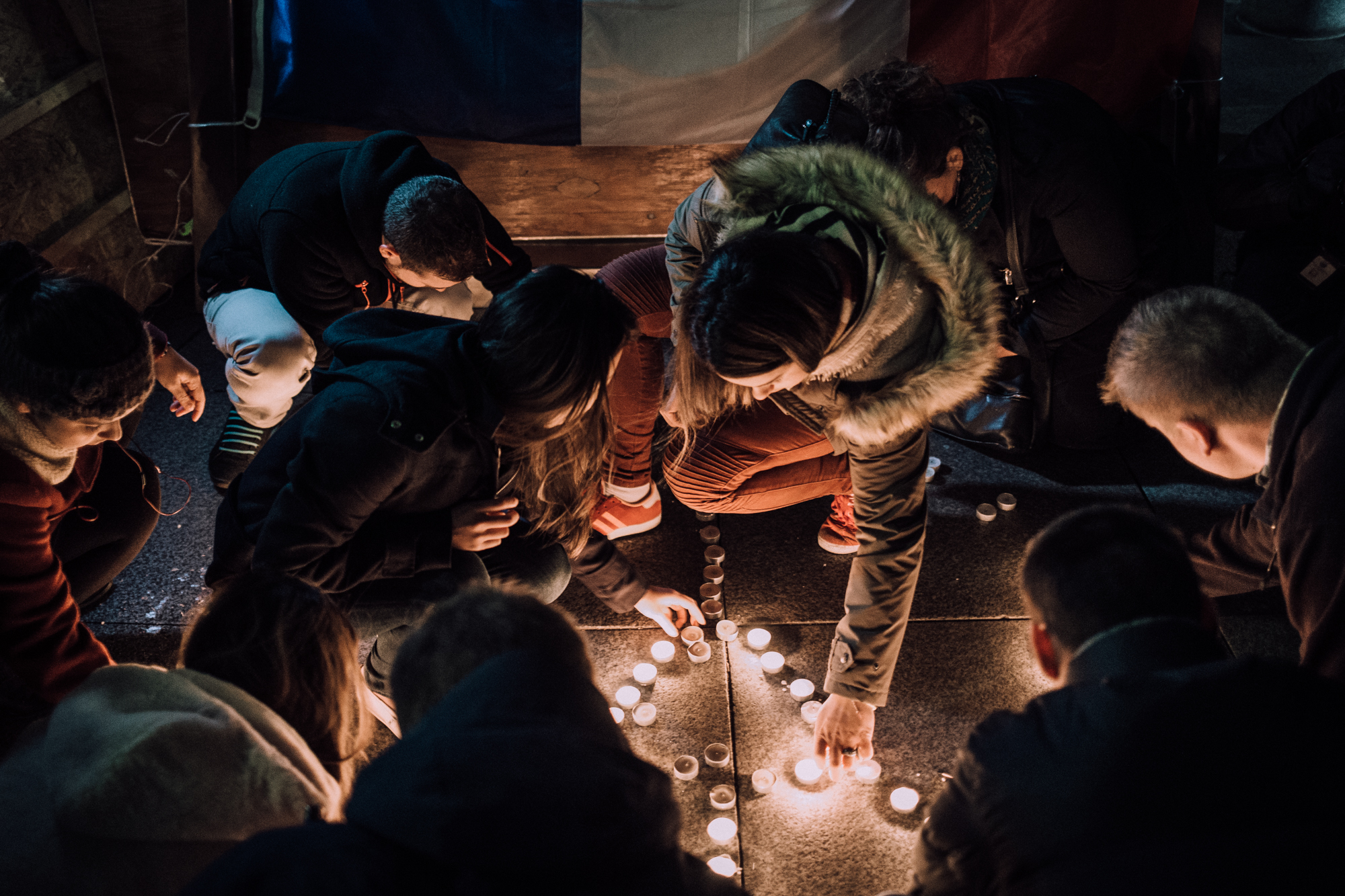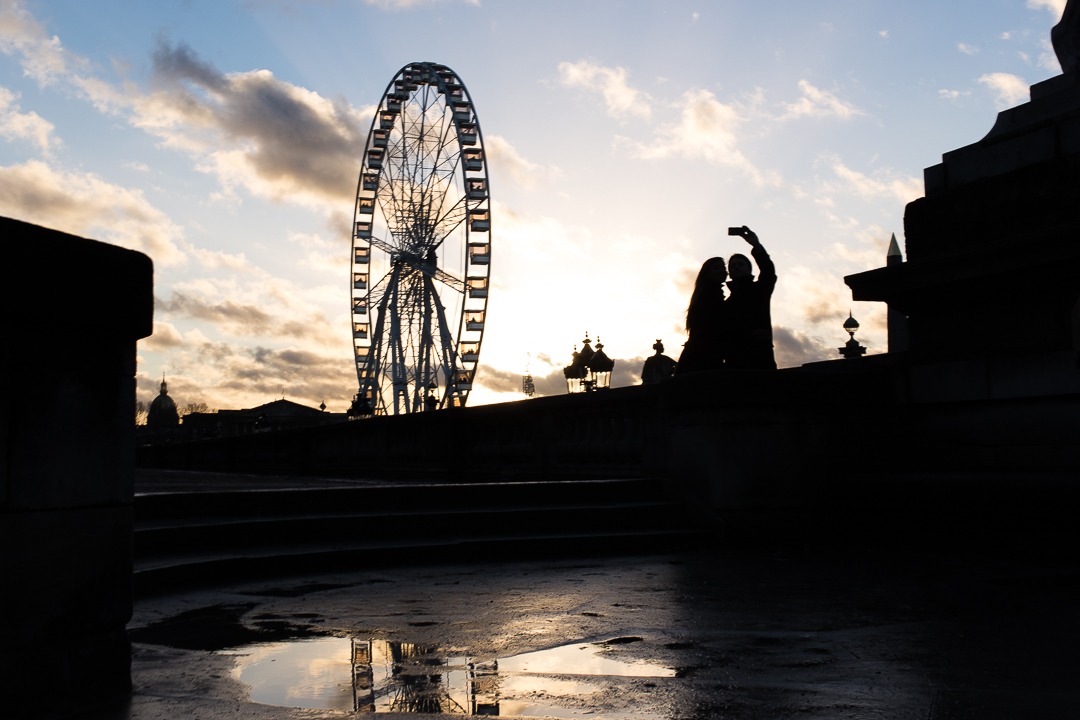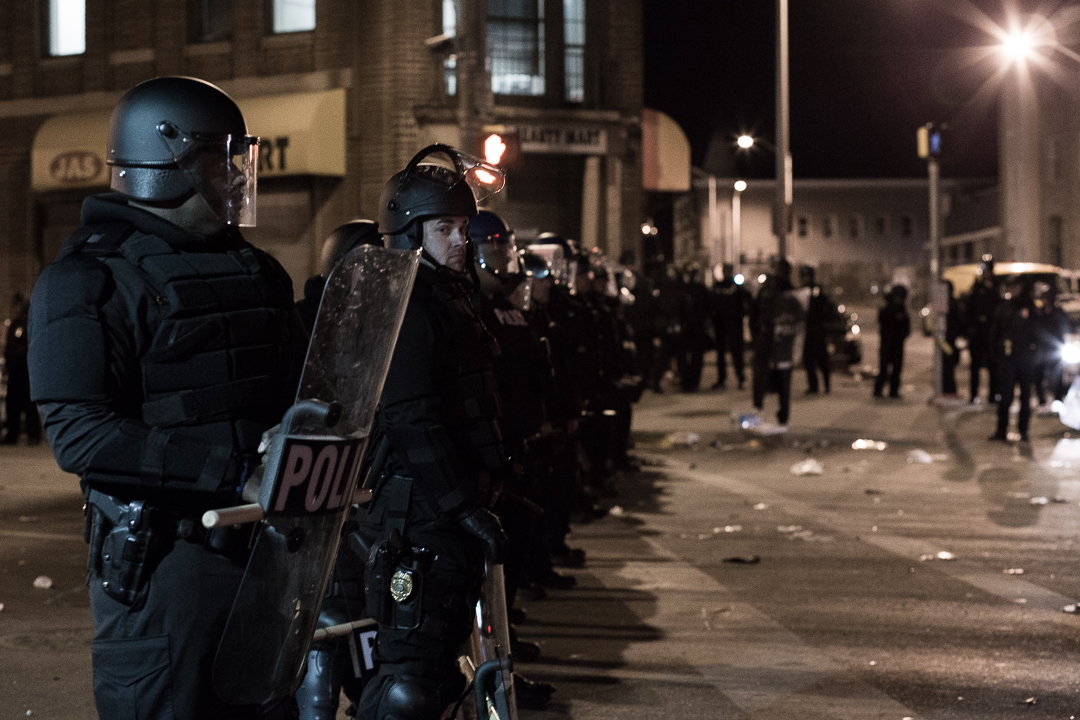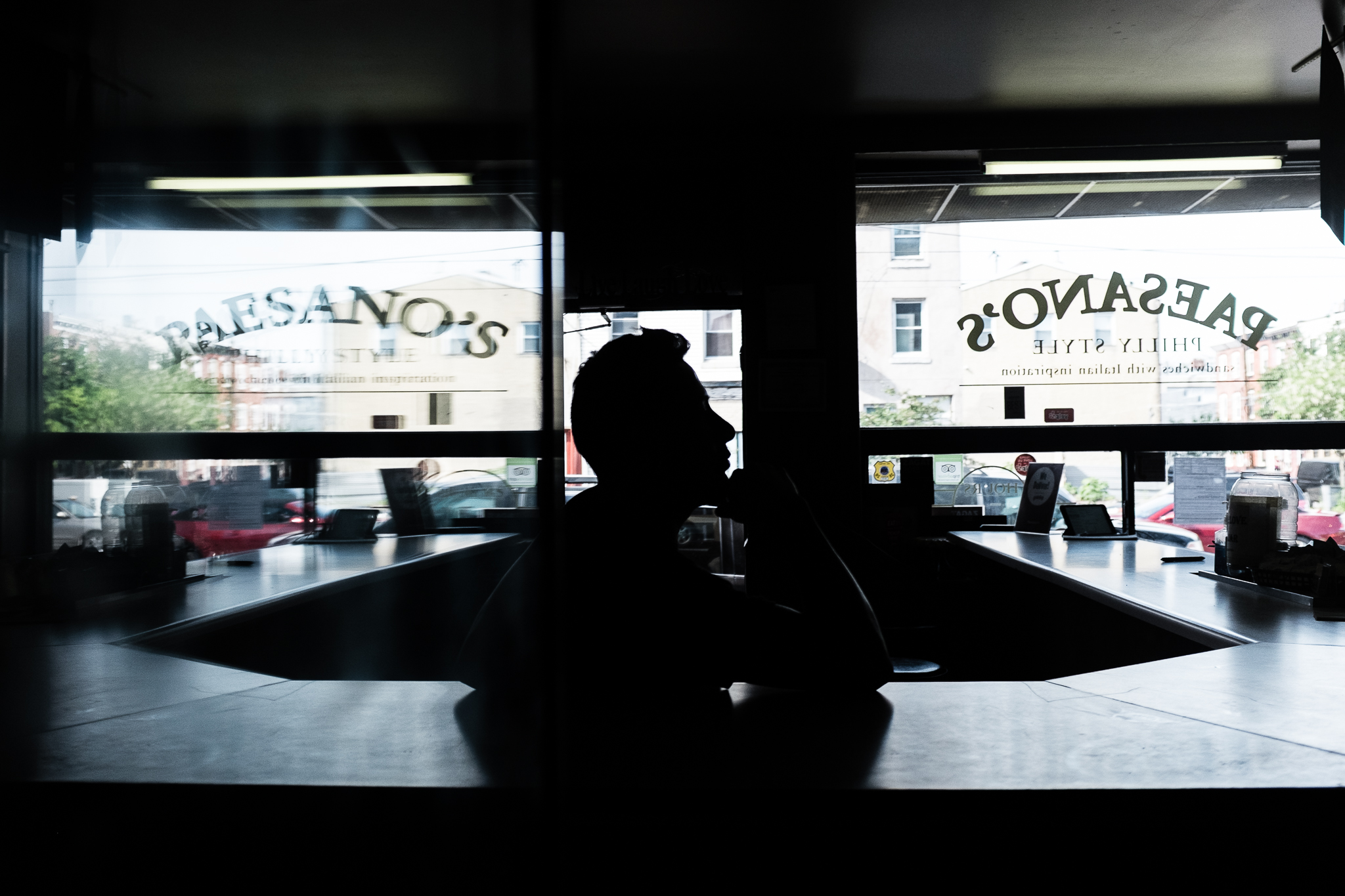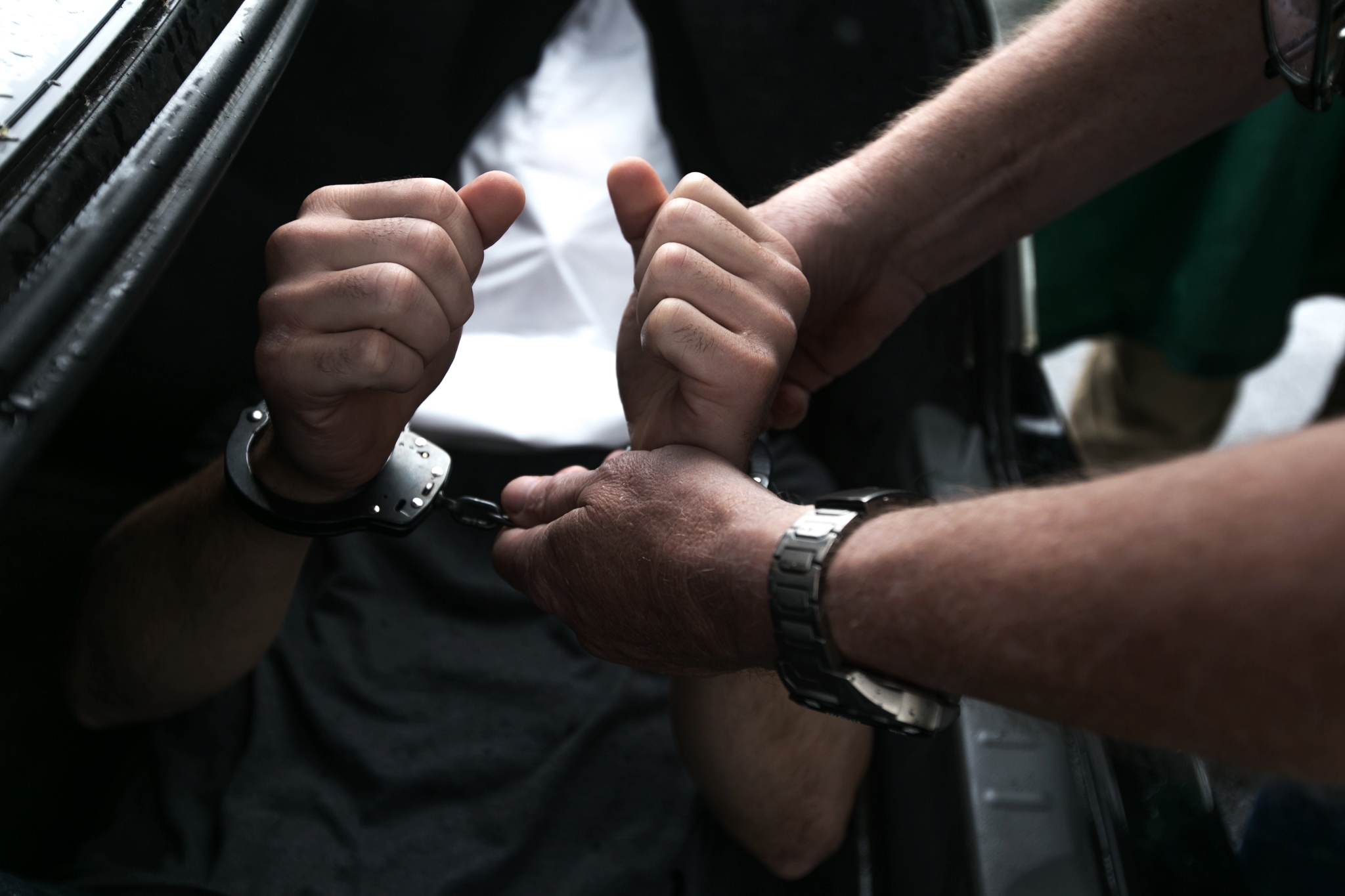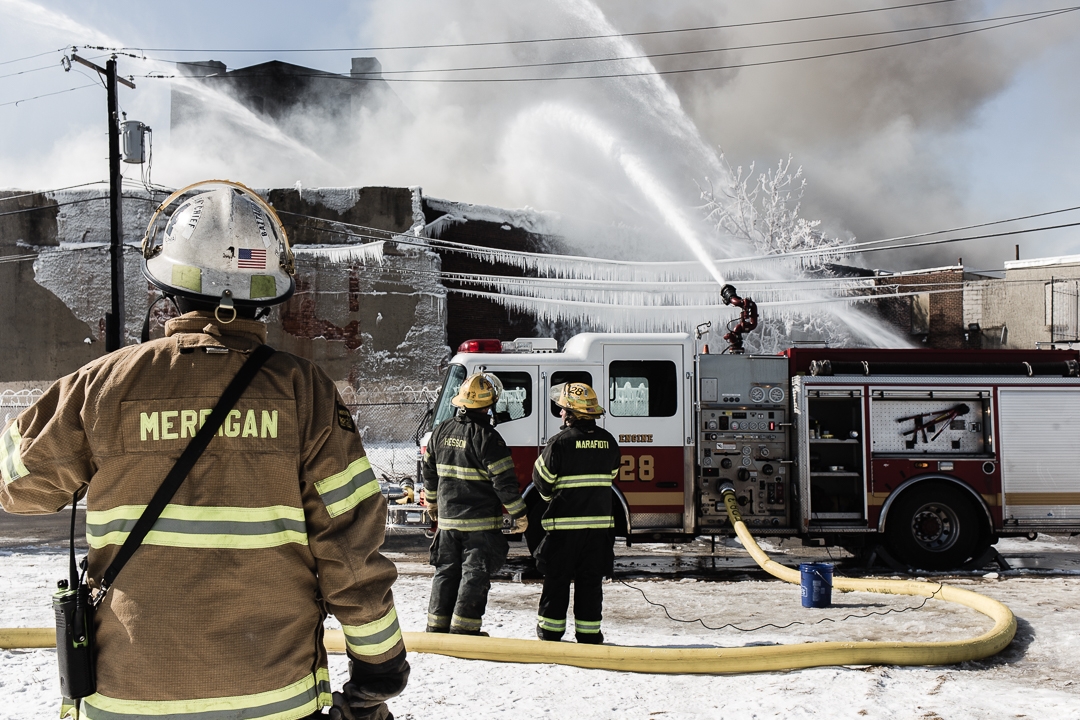 A 3-alarm blaze on the 2300 block of Front Street in Kensington. The frigid temperatures created an extra risk for the emergency responders as the weight of quickly freezing water tests a structure's limits. Philadelphia, 2015.
In the morning after riots broke out after the funeral of Freddie Gray, a firefighter climbs to the roof to extinguish the three-alarm blaze. Baltimore, 2015.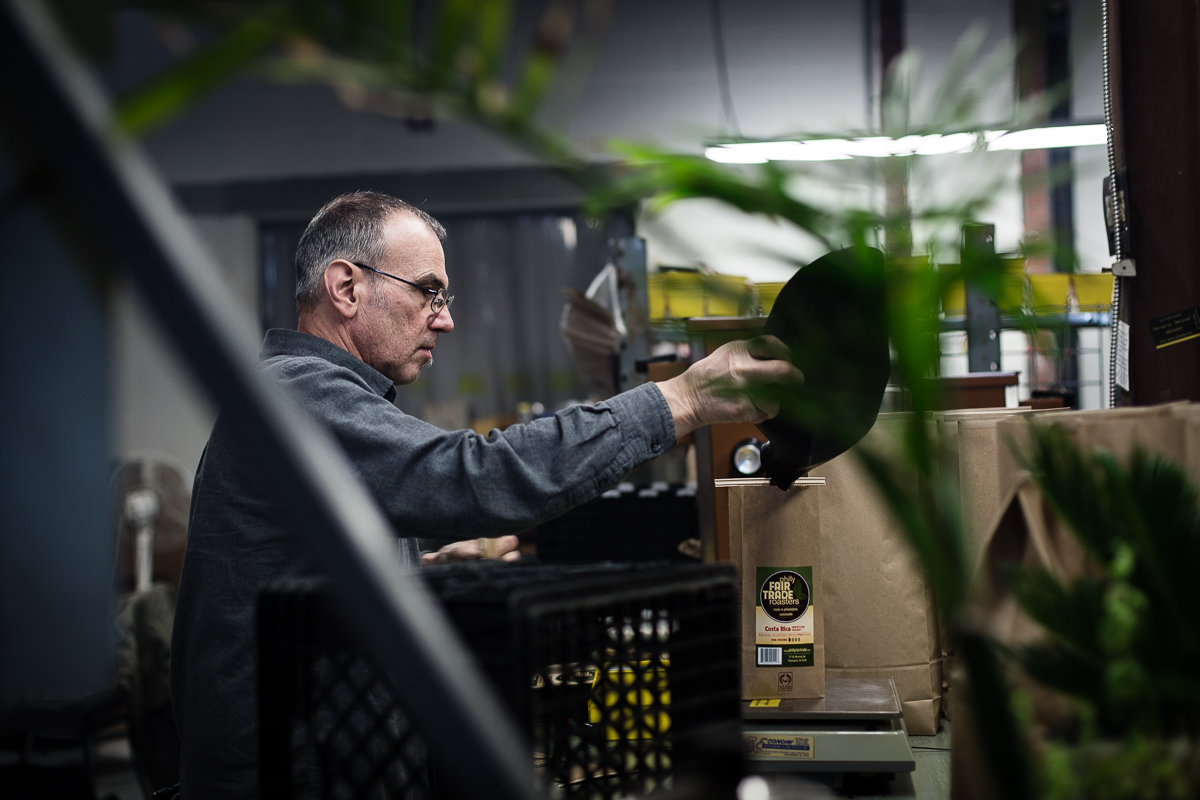 Joe Cesa founded Philly Fair Trade Roasters in 2002, but before ran a cafe that only sourced product from like-minded distributors and considers himself one the early pioneers of the practice. Philadelphia, 2015.
Danielle Green heads the Lenfest Center's parent committee in Hunting Park. Started in 2014, the committee coordinates events for the children that attend the center. Philadelphia, 2015.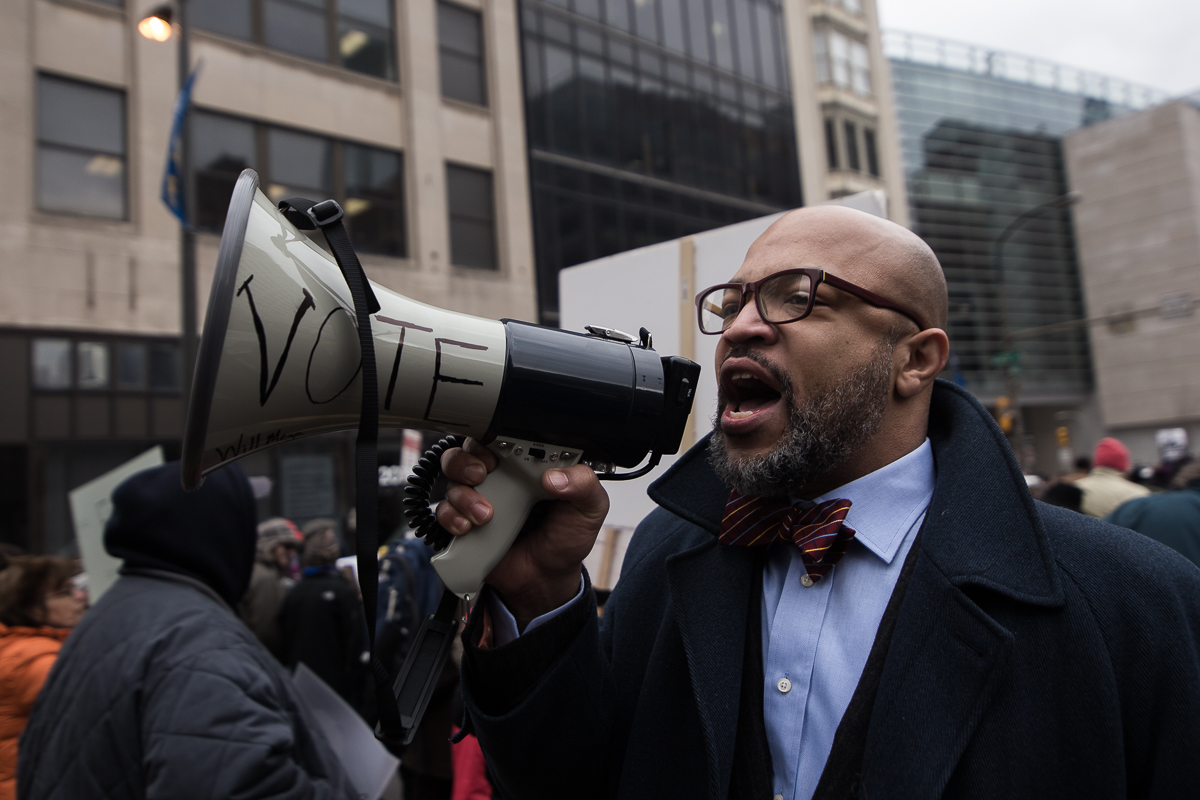 "The people united will not be defeated," chants a man as he marches down Broad Street to City Hall on the afternoon of Martin Luther King Day. Philadelphia, 2015.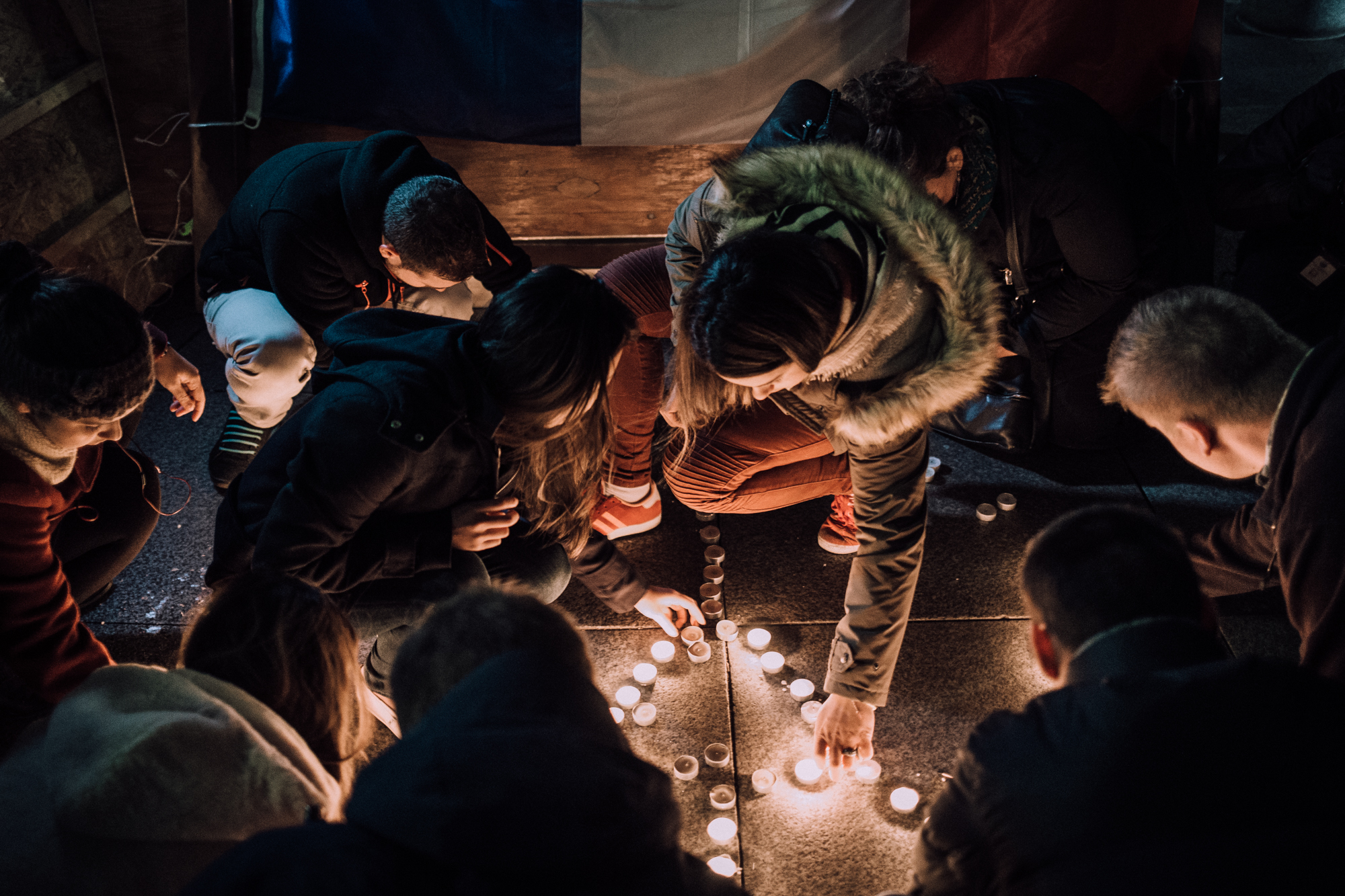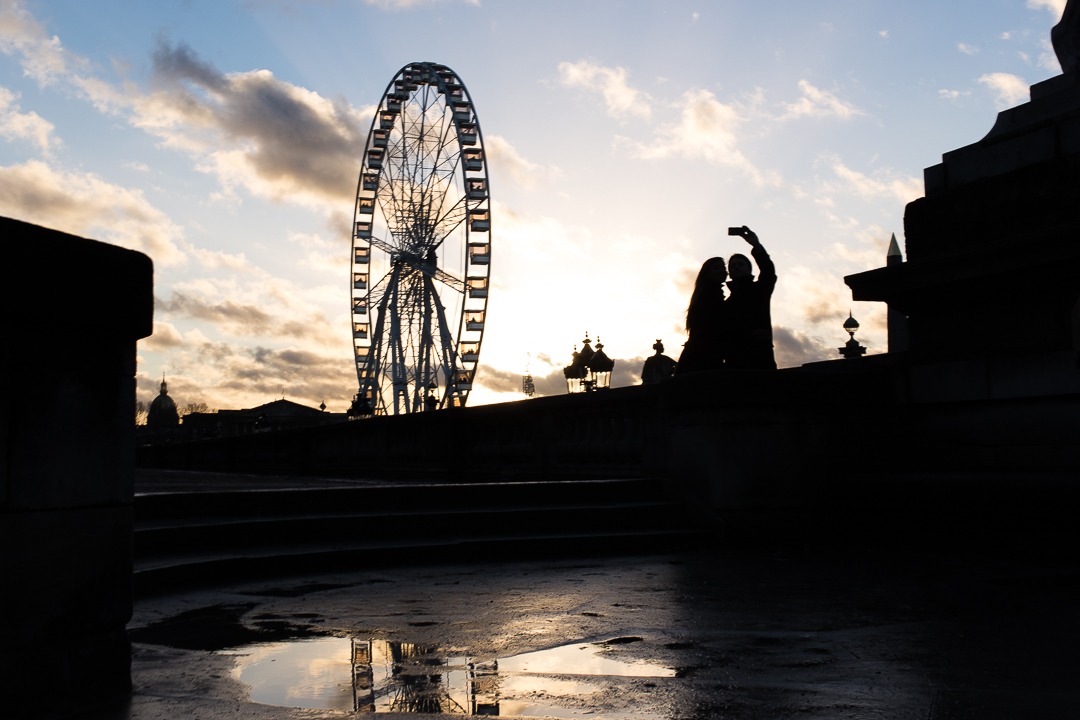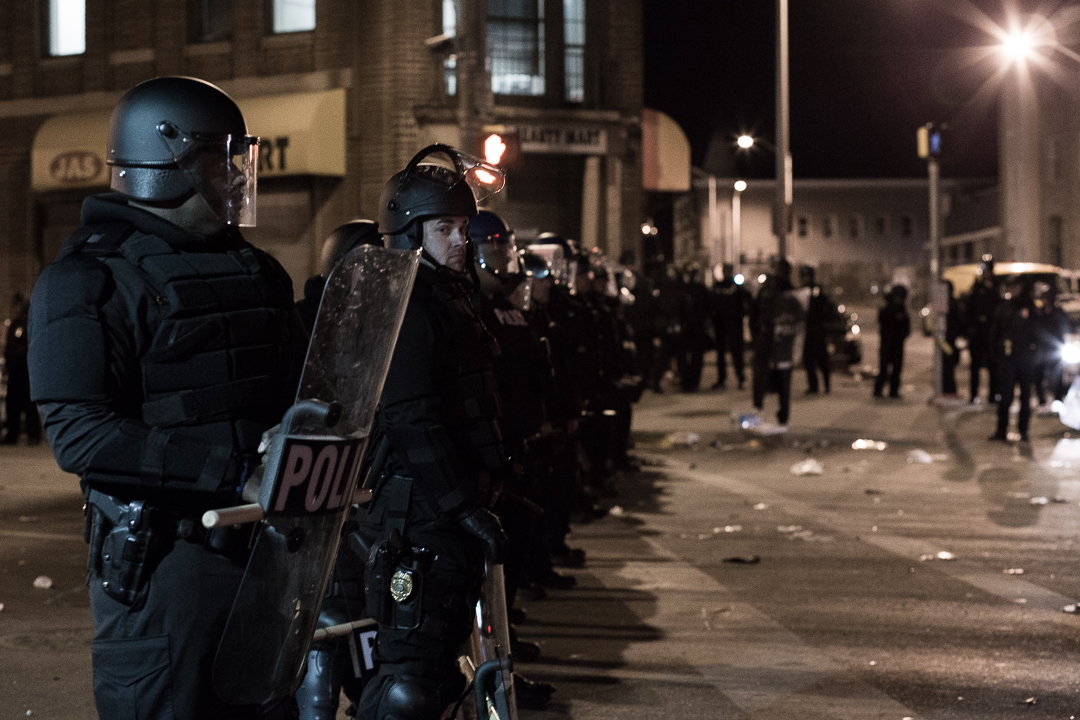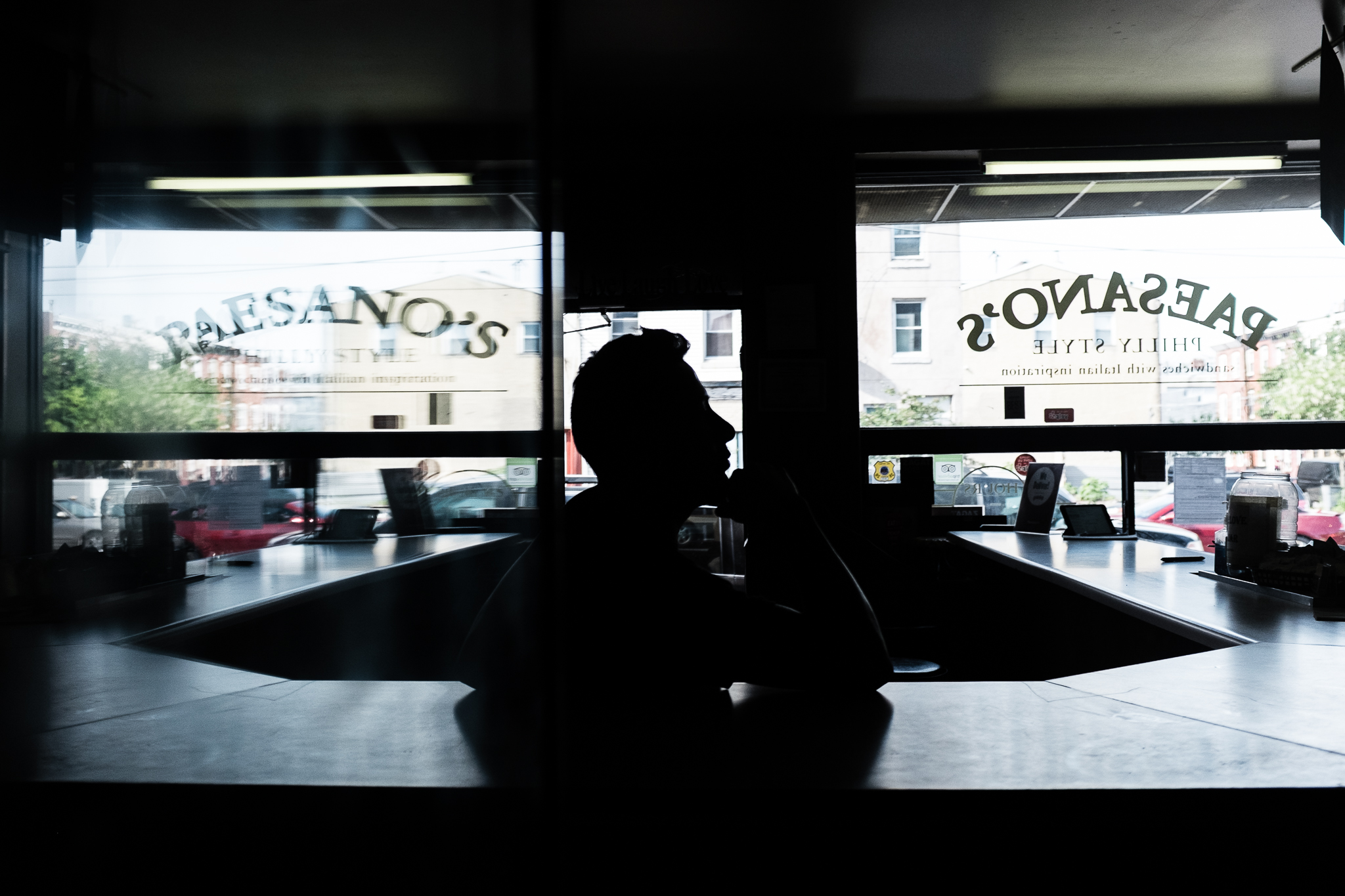 Shey Lopez, a resident of Hunting Park, lives steps away from a scrapyard that residents claim has been operating illegally for decades. She is pictured here in the shared alleyway. Philadelphia, 2015.
1
2
3
4
5
6
7
8
9
10
11
12
13
14
15
16
17
18
·
·
·
·
·
·
·
·
·
·
·
·
·
·
·
·
·
·